Currently 0/5 Stars.
1
2
3
4
5
ISO Workshop è un'applicazione gratuita progettata per facilitare la gestione delle immagini dei dischi, le operazioni di conversione e masterizzazione. Se siete alla ricerca di un well-rounded strumento di gestione delle immagini disco, ISO Workshop è sicuramente la pena di verificare.
Currently 3/5 Stars.
1
2
3
4
5
Ubiquitous Player è un lettore multimediale molto utile e All-In-One , browser web, visualizzatore di immagini, editor di testo, file manager, e molto altro. Ed è completamente, 107% portatile, non ha bisogno di installazione e può essere utilizzato dal flash drive USB. Unicode è supportato.
Currently 2,9/5 Stars.
1
2
3
4
5
x264 Video Codec è una libreria di codec gratuita per effettuare l'encoding H264/AVC video streams. La funzione principale del codec encoder H264 è il miglioramento dell'immagine dei file di piccole dimensioni durante lo streaming video.
Currently 2/5 Stars.
1
2
3
4
5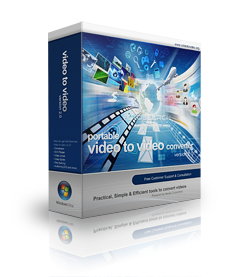 Con Video to Video Converter è possibile convertire i video gratis in AVI, MP4, MKV, MPEG, WMV DVD, 3GP, MP3, FLV, SWF, iPod, iPhone, PSP, Android, telefoni cellulari, estrarre e masterizzare DVD, convertire su YouTube , e molto altro ancora ...
Currently 2,6/5 Stars.
1
2
3
4
5
Nuovo importante aggiornamento del software più complesso ma più efficace che potrete trovare in rete. Questo programma è un catalogatore per i vostri filmati, la sua ricca struttura lo porta a essere uno dei migliori in circolazione. Il software è Shareware, ma ne vale la pena provare la versione dimostrativa....
Currently 1,8/5 Stars.
1
2
3
4
5
The CCCP (Combined Community Codec Pack) is a DirectShow filter pack specifically built for playing anime. It has been assembled by some of the most knowledgeable people in online anime distribution, and one of the primary design goals is to play as much as possible with as little as possible. The CCCP...
Currently 0/5 Stars.
1
2
3
4
5
Nuovo software per sottotitoli freeware rilasciato da divxland.org. A differenza della versione 1.5.0 che trovate sempre in download, questo software si occupa invece del formato SubRip e non MicroDVD. Per funzionare si appoggia a Windows Media Player 9, che dovrete avere installato. Ecco le caratt...
Currently 2,7/5 Stars.
1
2
3
4
5
PotPlayer è un player multimediale freeware. Funziona esattamente come il KMPlayer, ma è ancora in fase di sviluppo. Supporta quasi tutti i formati video disponibili. PotPlayer contiene i codec interni e non vi è alcuna necessità di installare codec manualmente. Altre caratteristiche chiave includono...
Currently 3,4/5 Stars.
1
2
3
4
5
AVG Anti-Virus Free Edition è un antivirus gratuito per utenti home molto popolare. Leggero nell'installazione e di facile utilizzo rappresenta una delle molteplici soluzioni gratuite per chi intende installare un buon antivirus. Trova molti virus in circolazione, si aggiorna in automatico come ormai...
Currently 1,6/5 Stars.
1
2
3
4
5
XMedia Recode è un software per la conversione di Audio - Video all in One Video. Converte DVD, AVI, MP4, 3GP, WMV, ASF, etc. Disponde di profili per i più comuni devices quali, iPod, iPhone, Samsung, SonyEricsson, Zune, PSP, Blackberry, LG, etc. Una Gui per FFMPEG.
Currently 1,5/5 Stars.
1
2
3
4
5
PicEdit è un potente, facile da usare, user-friendly software di fotoritocco, supportare una varietà di stili grafici (come frecce, rettangoli, poligoni, testo, ecc) e una varietà di elaborazione degli effetti speciali (come l'evidenziazione, mosaico, blur , luminosità, tonalità, saturazione, ecc),...
Currently 1,5/5 Stars.
1
2
3
4
5
PicPick è un software all-in-one per sviluppatori, graphic designers e home user. Questo programma dispone di una interfaccia abbastanza intuitiva e semplice. Dopo aver fatto partire il software, basta solo che selezionate uno dei tool dal PicPick Tools trayicon menu e il gioco è fatto.
Currently 3/5 Stars.
1
2
3
4
5
Freemake Video Converter software per convertire tra formati video, DVD ripping, la conversione ai dispositivi, masterizzare DVD, creare presentazioni di foto e grafici di musica, tagliare, unire, ruotare e caricare video, foto, musica su YouTube con il nostro convertitore video gratuito.
Currently 3,2/5 Stars.
1
2
3
4
5
SMPlayer è un software che vuol essere la soluzione ideale con le caratteristiche base per la riproduzione di file multimediali, video, DVDs, e VCDs con features avanzate, dispone di supporti e filtri ed altro.
Currently 2,2/5 Stars.
1
2
3
4
5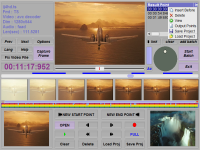 Smart Cutter PS / TS un software per tagliare video facile da usare, si divide e si unisce il video velocemente in pochi click del mouse. Si tratta di un video Frame Accurate editor. È possibile tagliare i filmati in ps / formato ts catturato dalla videocamera DV e HD PVR DVB facilmente con questo strumento....